Happy Parks and Recreation Month! This July, we celebrate 36 years of proudly recognizing the value that parks and recreation have on our quality of life. The positive impacts that nature has on both physical and mental health are well known. Even with this knowledge, it's not always easy to carve out time for outdoor activity. No matter where you are in the United States, you can use the National Park Service's Find a Park Tool to search for green space near you.
In celebration of National Parks and Recreation month, SiteWell Solutions has developed the first ever "Wilderness Meets Workplace" list. This list consists of the top five National Parks near big businesses. Been considering a career change? Any of these businesses will get you a little closer to the health and wellness benefits that come from spending time in nature.
Park: Shenandoah
City: Washington D.C.
Proximity: 2 hours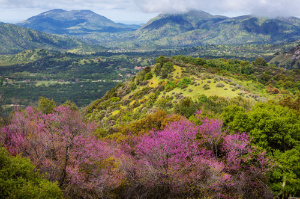 Shenandoah National Park is known for its epic mountain views, waterfalls and abundant wildlife. This park boasts over 200,000 acres of protected lands that are within striking distance for residents of the D.C. area. Major employers in the D.C. area include fortune 500 company Danaher, Fannie Mae, Amtrak, FTI Consulting and Lockheed Martin. If you are a team member of one of these organizations, plan your next weekend getaway around one of the many scenic hikes Shenandoah has to offer.
Park: Channel Islands
City: Los Angeles, CA
Proximity: 2 hours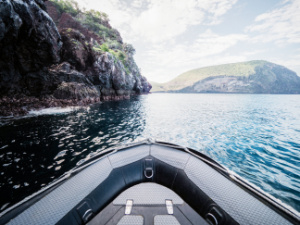 The stunning Channel Islands have been called one of California's most underrated escapes. This remarkable chain of islands offers a taste of island life just off the California coast. Companies such as the Kaiser Permanente and Target Corporation are fortunate to call LA home base. In the education profession? Unified School District and University of California are major employers in the Los Angeles area. Employees of these organizations are just miles away from the land and sea adventures offered by Channel Islands.
Park: Yellowstone
City: Bozeman, MT
Proximity: 1 hour 30 minutes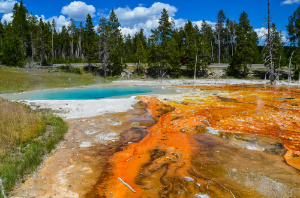 As the oldest National Park, established in 1872, Yellowstone provides visitors access to unique geological wonders and an abundance of wildlife. Working professionals fortunate enough to call Bozeman home have easy access to this national treasure and all of the adventure it has to offer. Ready for a move to Bozeman? Major employers in the area include Bozeman Health, Montana State University, Workiva, Oracle, Barnard Companies and Schedulicity.
Park: Zion
City: Las Vegas, NV
Proximity: 2 hours 30 minutes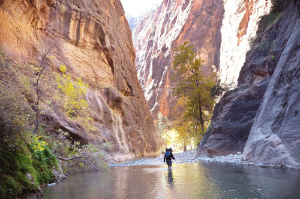 Worth the weekend getaway, Zion National Park boasts breathtaking views and loads of adventure. Well known for the stunning river-meets-ravine hike called The Narrows, Zion has many bucket list worthy adventures to offer. Who's taking PTO (or just waking up early on a weekend) to visit Zion? Team members associated with Encore Spa and Salon, Nellis Air Force Base and the Flamingo Hotel and Casino are fortunate enough to have access to this unique location.
Park: Rocky Mountain
City: Denver, CO
Proximity: 1 hours 30 minutes
With the motto "feel like you're on top of the world", Rocky Mountain National Park sets the bar high. Known for its scenic views and alpine wilderness, residents of Denver can reach this park in no time. Employees of Western Union Co, Denver Health and Lumen Technologies Inc have unparalleled access to Rocky Mountain's iconic Trail Ridge Road and the many other attractions this park offers.
Get your nature fix by planning your next adventure (or scheduling an interview) in one of these cities. This year's theme for National Park and Recreation Month is "Our Park and Recreation Story". Check out the community of park lovers and share your experiences on social media using #OurParkAndRecStory. Are you a working professional who strikes out to parks in your free time? SiteWell Solutions would love to share your story! Contact info@sitewellsolutions.com to tell us more.
About SiteWell Solutions
SiteWell Solutions is committed to supporting business and organizations with health, wellness and injury prevention services. A healthy workforce is proven to be more engaged, productive and happier. It is our mission to deliver these outcomes to every organization we serve. Our services include onsite and virtual corporate wellness programs, industrial athlete training, injury prevention services, chronic disease management, employee resilience support services and much more. Contact info@sitewellsolutions.com today to find out how we can optimize your organization.