Nobody wants to sleep poorly. Yet, our culture continues to propagate perceived value around minimalistic sleep habits. Meanwhile, The Centers for Disease Control and Prevention recommends that adults get at least 7 hours of sleep per night. When we consistently fail to achieve at least 7 hours of nightly sleep, our risk of developing high blood pressure, heart disease and obesity increases. People who sleep poorly also have an increased risk of stroke and can be more susceptible to anxiety and depression. Further emphasizing the value of sleep, in a study conducted by the National Center for Biotechnology Information, overly sleepy employees are 70% more likely to be involved in workplace injuries.

So what can your organization do to support team members in achieving proper rest and recovery? It turns out, a lot! Here are three ways your organization can promote healthy sleep habits, improve the quality of life for your employees, while reducing workplace injuries.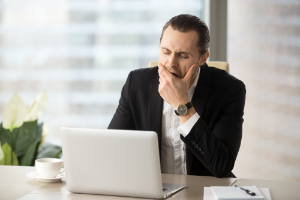 Allow for shift flexibility and support team members in establishing stable work schedules. Swing shifts are proven to be especially detrimental to sleep patterns. It's challenging for certain industries or departments to avoid occasionally pulling long hours depending on circumstances. During these times, consider connecting your team to resources that will put more time back in their day. Support routine tasks such as meal preparation or laundry by connecting employees with services or bringing these services in house if your organization is able to.

Encourage building healthy sleep habits. Many healthcare providers are willing to provide educational sleep-related presentations. A local sleep clinic is a great place to start looking for a guest speaker. Handouts with information about sleep apps, sleep trackers and advice for nightly routines are also helpful. Free resources include podcasts such as Sleep With Me and Sleep Whispers. Apps like Sleep Cycle and Sleep Time can also help team members improve their sleep habits.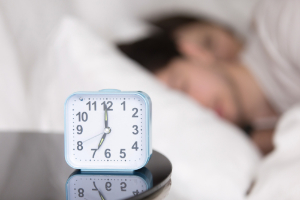 Finally, encourage paid time off (PTO). Genuinely support team members who utilize their PTO appropriately. PTO should be used for general recovery purposes. Healthy employees will actually take less unexpected PTO and ultimately perform better. This support can also spare your workplace from being exposed to a tired (and potentially hazardous) employee.
About SiteWell Solutions
SiteWell Solutions is committed to supporting business and organizations with health, wellness and injury prevention services. A healthy workforce is proven to be more engaged, productive and happier. It is our mission to deliver these outcomes to every organization we serve. Our services include onsite and virtual corporate wellness programs, industrial athlete training, injury prevention services, chronic disease management, employee resilience support services and much more. Contact info@sitewellsolutions.com today to find out how we can optimize your organization.