Why does exercise prevent the risk of 13 different types of cancer?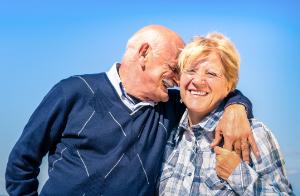 Simply put, our bodies were made to move! Furthermore, exercise prevents obesity and excess weight gain. Being overweight or obese increases the risk of certain cancers, especially cancers of the thyroid, certain types of breast cancer, pancreatic, kidney and colorectal cancers. Exercise is also critical for proper hormone regulation. Imbalanced hormones pull the body out of homeostatic balance and elevate cancer risk. Finally, exercise helps kick digestion up a notch. This means that potentially harmful substances we ingest spend less time in our bodies.
There are additional lifestyle modifications that can be implemented to reduce the risk of cancer. These include abstaining from tobacco and smoking, eating plenty of vegetables, limiting the intake of red or processed meats and limiting alcohol intake. Protecting skin from harmful UV rays and regularly visiting your medical provider for routine check-ins are additional tools in your personal cancer prevention arsenal.
As World Cancer Day approaches, SiteWell Solutions recognizes the worldwide impact of this pervasive, heart wrenching disease. We aim to empower individuals and organizations with the knowledge and resources needed to protect their wellbeing.
Sources: 
American Cancer Society (2016)
Centers for Disease Control and Prevention (2017)
MD Anderson Cancer Center
About SiteWell Solutions
SiteWell Solutions is committed to supporting business and organizations with health, wellness and injury prevention services. A healthy workforce is proven to be more engaged, productive and happier. It is our mission to deliver these outcomes to every organization we serve. Our services include onsite and virtual corporate wellness programs, industrial athlete training, injury prevention services, chronic disease management, employee resilience support services and much more. Contact info@sitewellsolutions.com today to find out how we can optimize your organization.