A brand new year and fresh start is just around the corner. As we close the chapter on this challenging year, it is expected that the desire to overhaul and improve certain aspects of our lives will only intensify. New Year's resolutions are a fun way to start fresh and strive for a new goal or even a new lifestyle. Follow these key steps to make sure you and your employees are ready for the change and set up for long term success.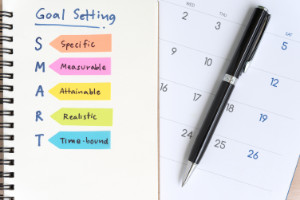 1.    Encourage clearly defined and highly visible goals. The SMART acronym is a tried and true method of breaking down goals to ensure they are Specific, Measurable, Attainable, Realistic and Time-oriented. Following this criteria helps with the initial road mapping necessary for behavior change. To further solidify these initial steps, encourage employees to post their goals in a place where they will see them often. This can be on the fridge at home, a sticky note on their monitor, in their Outlook calendars or in an app like Time Until.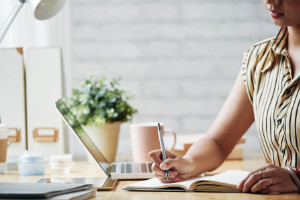 2.    Patiently track progress. Encourage your team members to break their goals down into small chunks. For those who are open and willing to share their ambitions, set reminders to check in and ask them how they are doing. Remember that slow progress wins the race. For example, say you have a teammate determined to travel to another country this year. You may check-in with this person in March and applaud them for just starting a Pinterest board of potential locations. Your enthusiasm and confidence in their ability to succeed will help them stay on track. Also encourage employees to track their own progress in a way that aligns with the time-oriented aspect of their SMART goal.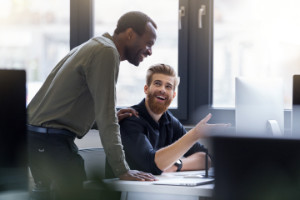 3.    Prepare your "get-back-out-there speech" and encourage moderation. Building new habits, breaking old routines, and lifestyle change are all incredibly hard work. It is important to know that slip ups will happen and are not indicative of a lack of will-power. Accepting what went wrong and strategizing an appropriate recovery plan is key. That said, moderation should be an overwhelming theme when approaching resolutions. It is far better to begin incorporating 10 minutes of walking daily than to run a full 5k on January 1st and take until mid February to recover from the shock or injury.
Last but not least, have fun with this process! Celebrate small victories, help employees network with others that have the same goals, be each other's sounding board for setbacks and success. Successfully accomplishing New Year's resolutions is dependent on strategy not willpower, and a supportive network is a critical piece of strategy. Your happier and healthier team will be grateful for your initiative and commitment to their personal growth.
About SiteWell Solutions
SiteWell Solutions is committed to supporting business and organizations with health, wellness and injury prevention services. A healthy workforce is proven to be more engaged, productive and happier. It is our mission to deliver these outcomes to every organization we serve. Our services include onsite and virtual corporate wellness programs, industrial athlete training, injury prevention services, chronic disease management, employee resilience support services and much more. Contact info@sitewellsolutions.com today to find out how we can optimize your organization.