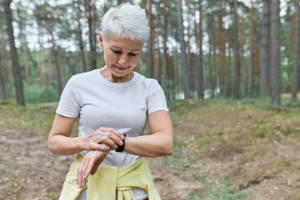 Participants of SiteWell Solutions' inaugural movement-motivation challenge spent this holiday season building healthy new habits. The Healthy Holiday Trail Challenge (HHTC) consisted of a 31-day virtual step challenge based on real-life hiking trails. These trails ranged from 96 miles to 188 miles long and included The Wonderland, Northville Placid and Pacific Crest: Section H. Thanks to the self-paced, virtual nature of this event it was ideal for people from anywhere with any level of fitness to join the fun. With 31 days to walk or run the full trail of one's choosing, the race was on! Challengers logged miles online to track their progress, receive movement badges and reinforce new wellness habits.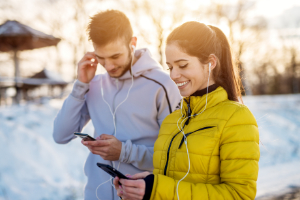 Soon after kicking off the challenge, positive feedback began to stream in. Participants reported joining walking groups or kicking off new running routines with friends and family. Others began pushing themselves to new levels by increasing their daily mileage. A few of the challengers even managed to complete their virtual trail early - and kept going! During a time of year often associated with decreased physical activity and increased indulgence, the HHTC was a great way to help people prioritize their wellness journey.
Additional highlights from the Healthy Holiday Trail Challenge include:
2,916 miles collectively logged by participants. A distance that can more than cover the width of the United States!
$265 collected and donated to the American Red Cross Wildfire Relief initiative. This would not have been possible without the tremendous generosity of HHTC participants.
This free inaugural event designed and delivered by SiteWell Solutions attracted participants from California to Florida and many states in between.
Interested in improving your overall health and wellness or the well-being of your organization? Follow SiteWell Solutions on social media for upcoming events and movement-motivation challenges, or contact us for more information. We look forward to helping you optimize your life through our health, wellness and injury prevention services.
About SiteWell Solutions
SiteWell Solutions is committed to supporting business and organizations with health, wellness and injury prevention services. A healthy workforce is proven to be more engaged, productive and happier. It is our mission to deliver these outcomes to every organization we serve. Our services include onsite and virtual corporate wellness programs, industrial athlete training, injury prevention services, chronic disease management, employee resilience support services and much more. Contact info@sitewellsolutions.com today to find out how we can optimize your organization.