Take note, each day approximately 2,000 U.S. workers sustain a job-related eye injury requiring medical treatment. Common means of eye injury include striking, scraping, penetration, chemical and thermal burns. Employers should consult and abide by OSHA's comprehensive guidelines for eye and face protection, or check out their specific hazards and solutions resource page for needed information. OSHA even provides answers to frequently asked questions for workplace eye protection. Once you have checked off the necessary basic requirements for employee eye protection, then dive into this guide for advanced, proactive eye wellness advice.



I.    Eye Protection All Around

If a rule where ever there for a reason… Workplace eye protection policies are not to be taken lightly. Supervisors and other members of leadership should be expected to lead by example and lay down the law when it comes to ensuring employees are properly wearing eye protection at all times.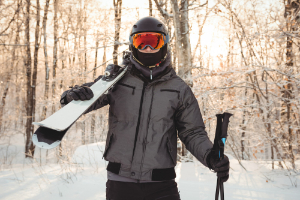 Take this initiative a step further by extending it to activities outside of the office. Have an office ice hockey league or group of avid skiers? Encourage the team members who represent your organization to protect their eyes in accordance with sport regulations. Some employers may wish to turn this into a marketing opportunity by branding protective eye and face gear for their players. Even in less intensive extra-office scenarios like a company BBQ, it is important to send the message that eye protection matters. Place a friendly reminder to bring 100% UV filtering sunglasses in the company newsletter or provide freebie shades for your guests.



II.    Nutrition and Movement
Nutrition is critical for eye health. A balanced diet containing healthy omega fats, plenty of antioxidants as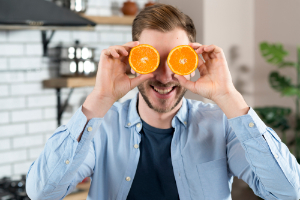 well as Vitamins A and C boost eye health and support proper vision. Stock the employee café or break room with sources of omegas such as almonds and walnuts. Make vitamin rich leafy greens and citrus fruits a staple for meeting room snacking. 
 
Circulation is also a contributor to eye health. Getting employees moving in sedentary workplaces can be a challenge. That is why we encourage you to get comfortable with walking meetings, make stretch breaks a norm and work to build pathways to increased movement such as fitness center partnerships for your employees.



III.    Handwashing Reminders


 
Yet another reason to keep those hands clean! Touching the eyes with dirty fingers can lead to all kinds of infections, most commonly bacterial conjunctivitis. Viruses, like colds, can also be transferred by touching the mucous membrane of the eyes. Stock bathrooms and kitchens with soap and lint-free towels or hand dryers. Post handwashing reminders by sinks to encourage this seemingly simple, but incredibly important habit.



IV.    Blue Light Reduction Support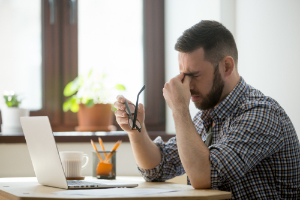 Blue light, created by electronic devices, can do a number on eye health as well as sleep cycles. Computers and smart phones are a necessary norm in most workplaces, so make sure your team members have a healthy working relationship with them. Computer screens should always be 20" – 24" away from the eyes with the top of the computer positioned slightly below eye level. Frequent breaks are recommended and to help employees avoid digital eye strain. Blue light filtering screens or glasses are also a great way to reduce the impact of this harmful element. Communicate the use of night mode settings by providing how-to guides for all work issued devices. This will help further support employees eye wellness even when they are outside of the office.



VI.    Routine Eye Exams
Regular eye exams do much more than monitor the acuity of vision. They screen for diseases, such as glaucoma, which may have no symptoms. It is important to regularly check-in with an eye doctor and especially important to pay them a visit if an eye injury occurs.  Eye doctor visits should become increasingly regular with age. While the exact recommendation for frequency varies, WebMD states that eye exams frequency should follow these guidelines: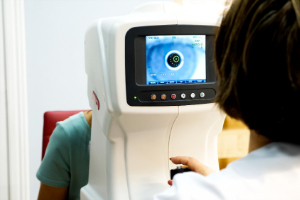 Visit once in your 20s

Twice in your 30s

At 40, regularly follow up based on your doctor's recommendations

Ages 65 and older, visit the eye doctor every 1 – 2 years
VI.    Smoking Cessation and Improved Eye Health


 
Smoking takes a serious toll on eye health. Smokers are twice as likely to develop age-related macular degeneration than their non-smoker counterparts. They are also two to three times more likely to develop cataracts. Employers who promote smoking cessation resources or go a step further with tobacco free campuses do their employees a huge favor in the long run.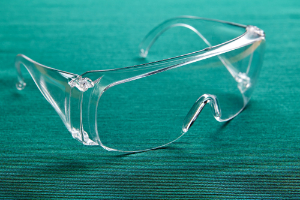 In conclusion, it pays to care for your employee's eyesight. Poor vision leads to headaches, poor focus and even potential accidents in the workplace. If you do not already have a comprehensive vision care plan in place for your organization, connect with a local eye doctor to find out if a partnership can be achieved. Remember that SiteWell Solutions is here to help integrate vision care into your organizational wellness strategy, build partnerships with necessary providers and more.
About SiteWell Solutions
SiteWell Solutions is committed to supporting business and organizations with health, wellness and injury prevention services. A healthy workforce is proven to be more engaged, productive and happier. It is our mission to deliver these outcomes to every organization we serve. Our services include onsite and virtual corporate wellness programs, industrial athlete training, injury prevention services, chronic disease management, employee resilience support services and much more. Contact info@sitewellsolutions.com today to find out how we can optimize your organization.