Build it and they will come…right?  More and more employers are investing in health and fitness programs for their employees.  These initiatives connect the workforce with valuable resources such as health coaching, onsite fitness centers, safety training, and health assessments.  The positive response to these programs is quantifiable and often noted in decreased absenteeism, reduced healthcare premiums, and marked increases in productivity.  So what to do when day-to-day barriers still impact employee participation in worksite wellness campaigns?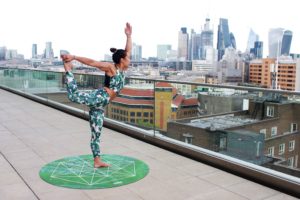 To reap extensive employee benefits, engagement is essential.  So how can employers safeguard their investment and weave a culture of health and wellness into their workforce?  First, employers must identify potential obstacles to participation and address them before they arise. Readily available solutions to potential barriers forge pathways to success for employees.  Common barriers to employee participation:


Barrier I: Time

An estimated 80% of Americans do not meet the Centers for Disease Control and Prevention's recommended 30 minutes of moderate daily activity.  Many employers are already combating the risks associated with sedentary lifestyles by making exercise and on the clock activity. By incorporating health and wellness time into the daily routine via company policy, employers set a strong precedence for prioritizing health.  This encourages their teams to schedule a brisk walk, bike to work, march a the stairs, or visit the onsite fitness center for a lunch hour workout.


Barrier II: Uncomfortable Leaving Workplace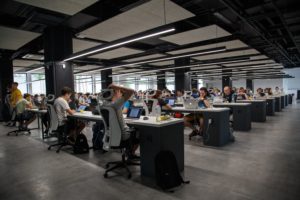 The American workforce is still burdened by the archaic image of a frazzled, tired worker-bee hunched over their desk with a stack of papers on one side and a cold cup of coffee on the other.  We have come so far from this archetype, yet many employees still suffer the perception that if they are not glued to their desks then they will be viewed as under-performers. Overcoming this image and crafting an environment that houses happier employees and maintained productivity.  Management support and participation in onsite programs is a key factor in bolstering team members comfort level with prioritizing their health through the onsite health and wellness channels provided. The support of upper management improves employees comfort level towards utilization, therefore enticing workers to embody the culture of well-being.


Barrier III: Feeling Self-Conscious
Our health is personal and our egos are fragile.  This is a recipe for avoidance when it comes to health and fitness program participation.  Onsite fitness professionals will be one of the most influential forces in combating this barrier.  Educated, qualified personnel foster a safe passage to onsite fitness facilities by providing orientations, designing fitness programs, and providing other services.  Additional services can include group exercise classes, guided meditation, nutrition counseling, tobacco cessation clinics, and more. Onsite health and fitness professionals work as cheerleaders for the wellness program by collaborating with onsite employee groups, tapping into internal marketing resources, and generally making themselves available as a valuable resource for employee engagement.


Barrier IV: Using Other Facilities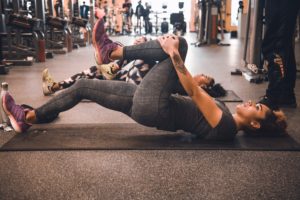 Two words: get competitive.  What are other fitness centers offering that you currently are not?   Which types of group exercise class formats are in vogue? What is the newest trend in training, equipment, nutrition?  Do your research (or meet with your onsite Health and Fitness professionals) to find out what is up and coming. Schedule a day to tour local facilities to see what they are offering, feel out their atmosphere, participate in their services or seek feedback from members.  Pick and choose which elements from specialty studios you can incorporate into your programming. Assess the quality of services and observe which quality standards can be brought back to your facility and team.

Investing in the health and wellness of employees is paramount in attracting new talent, establishing a positive company culture, as well as employee retention.  Make the investment count by assessing and addressing the potential barriers, therefore setting the program up for success.
 
Photos: Form @theformfitness; Andy Beales @andybeale; Alex Kotliarskyi @frantic;  Justyn Warner @justynwarner
About SiteWell Solutions
SiteWell Solutions is committed to supporting business and organizations with health, wellness and injury prevention services. A healthy workforce is proven to be more engaged, productive and happier. It is our mission to deliver these outcomes to every organization we serve. Our services include onsite and virtual corporate wellness programs, industrial athlete training, injury prevention services, chronic disease management, employee resilience support services and much more. Contact info@sitewellsolutions.com today to find out how we can optimize your organization.