Hooray for National Fun at Work Day! Take advantage of the January 29th observance by lifting the spirits of your workforce with a series of fun wellness challenges. This guide is designed to provide different wellness themes and corresponding activity examples designed to deliver a wide variety of fun, safe wellness challenges that appeal to the entire office.
Nutrition Know-How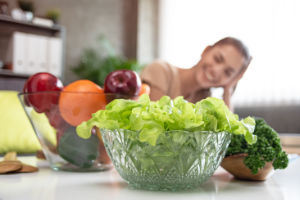 Provide valuable nutrition education for your team by distributing the FDA's Quick Tips for Reading Nutrition Labels. According to a recent article in the New York Post, half of Americans find nutrition labels confusing to read. A brief tutorial in reading nutrition labels will likely be new information for your workforce, or a valuable refresher. Take this measure a step further by drawing increased attention to the flyer by strategically placing it near a healthy snack station.
Safety Savvy
Put on your trivia caps! Trivia games are a great way to refresh the collective safety IQ of your organization. Vetted trivia questions and answers can be sourced from OSHA quizzes and inserted into a trivia platform such as TriviaMaker. Remember, prizes or recognition are a great way to elevate the fun-factor of this incognito safety training.
Get Physical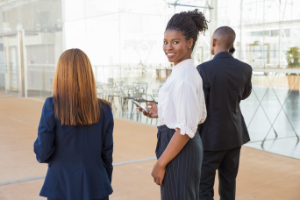 When planning any workplace physical activity, it is important to remember just how wonderfully competitive your colleagues can be. Help ensure safety by choosing a low impact challenge that is preceded by a 5 to 10 minute warm up before beginning. Balance games are great for a workplace physical challenge, such as walking a taped line or standing on one foot for max time. Low-impact endurance-based challenges may also be suitable for your group. These include options such as modified plank holds or wall-sits. When in doubt feel free to make Fun at Work Day a little more physical by hosting a walking meeting or guided stretch break.
Boost Resilience
Investing in the mental well-being of your workforce is a solid means to improving employee retention while giving your organization an edge over the competition. Fun at Work Day provides a great opportunity to roll out a new guided meditation resource, open access to a quiet room where employees can go to de-stress, or introduce a new resilience-oriented task. These resilience tasks can be a gentle yoga session, short break for an art or craft, or even (personal favorite) reaching out to your local animal shelter to inquire about their mobile "puppy bus".
Social Connections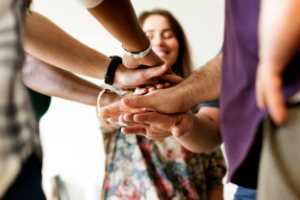 One of the most enjoyable aspects of Fun at Work Day is the opportunity to interact with team members on a different level. This social connection is amazing for individual health and helps colleagues see each other in a new, often more humanizing, light. Plan a workplace friendly icebreaker game that can be conducted remotely or in the office. If resources allow, give back to the community as a group through volunteer work. Really want to see what your team is made of? Reserve an escape room or ropes course outing that will surely be a fun way to make memories while building camaraderie.
Two additional best practices are inclusivity and engagement. Know your audience and aim for a "choose-your-own-adventure" day, full of activities that can play to a variety of skill sets and interests. Remember your engagement will skyrocket with the use of incentive prizes. Prizes ideas include gift cards, healthy snack boxes, a VIP parking spot, even public recognition and praise go a long way for encouraging overall participation.
About SiteWell Solutions
SiteWell Solutions is committed to supporting business and organizations with health, wellness and injury prevention services. A healthy workforce is proven to be more engaged, productive and happier. It is our mission to deliver these outcomes to every organization we serve. Our services include onsite and virtual corporate wellness programs, industrial athlete training, injury prevention services, chronic disease management, employee resilience support services and much more. Contact info@sitewellsolutions.com today to find out how we can optimize your organization.