The opportunity to help employees live, feel and perform their best is what workplace wellness programs are all about. This is especially true for employees living with type I or type II diabetes. Impacting 1 in every 8 adults, diabetes is extremely pervasive and accounts for over 25% of all healthcare spending. The staggering costs and inevitable lost productivity associated with diabetes make this chronic illness a high priority for any organizational wellness program.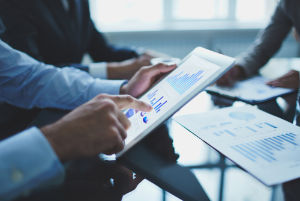 The good news is, when executed properly, wellness programs with a strategic focus on the chronic disease management yield a strong ROI and make a difference in the lives of employees. We've established that chronic disease management programs boast an ROI of $3.80 on every dollar. This was determined by Rand University and published by the Society of Human Resource Management.  Establishing an effective diabetes component of your workplace wellness program requires understanding and properly addressing the challenges, efficiently managing existing conditions and applying prevention.
Economic Impact of Diabetes
According to a recent study published by GoodRx, the cost of controlling diabetes for the typical insulin patient with insurance was $4,822 per year. The cost to employers accounts for $90 billion in reduced productivity alone.  Standard expenses such as doctor visits and medication costs are compounded by a myriad of comorbidities associated with improperly managed diabetes. These claims may not directly state an underlying cause of diabetes, but are likely to consists of common complications including heart disease, kidney failure, diabetic retinopathy and hospitalizations.
Performance Related Impacts of Diabetes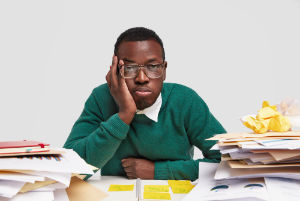 It's important to emphasize just how complex of an illness type I and type II diabetes are. In 2019 DiaTribe, an organization dedicated to diabetes education, released a resource called 42 Factors That Affect Blood Glucose. The well-rounded and insightful list provides a mind-boggling overview of what goes into a day in the life of blood glucose management. The stress of this ongoing balancing act is only compounded by high costs associated with diabetes management. Recognizing the challenges associated with properly managed diabetes and just how debilitating mismanaged diabetes can be helps organizations understand the value of providing chronic disease management resources.
Effective Chronic Disease Management Strategies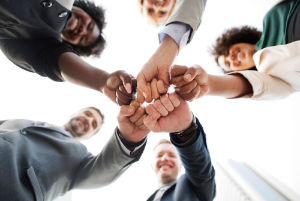 When designing wellness programs with an objective of reducing the impact of diabetes it is important to dial in your marketing. This is especially true of large workforces that may be extremely diverse and geographically widespread. Remember that diabetes disproportionately impacts communities of color. In a 2020 report published by Centers for Disease Control and Prevention, it was stated that 51.7% of the diagnosed diabetics in the U.S. were people of color. The burden of diabetes on minorities is also much more intense. The CDC's Office of Minority Health and Health Equity states that racial and ethnic minorities are more likely to experience complications associated with diabetes.
It is also estimated that an additional 7.3 million adults are living with undiagnosed diabetes. This makes early screening and detection of prediabetes paramount in the fight to reduce prevalence. Plasma glucose test (or A1C testing) is the gold standard of prediabetes and diabetes detection. These tests can be performed onsite during biometric screenings or employees can be directed to local, in network providers for testing. In the case that this level of promotion for A1C testing is not being achieved, employees can be incentivized to take the personal diabetes risk test developed by the American Diabetes Association.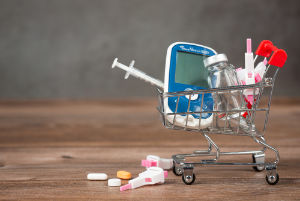 Diabetes is not solved with a one size fits all solution. Team members should be able to determine which methods of management work best for them. While there have been breakthroughs in affordability, such as CVS Health's RxZERO plan, some team members may have other preferences. Establishing predictability in medication cost and supply is important for team member's wellbeing. When possible, establish a plan that will not change drastically from year to year due to the influence of Pharmacy Benefit Managers. Certain commonly used medications, such as Metformin, may be priced lower than the plan copay. This is something to discuss with your plan manager. Aim to allow team members access to health education resources that will support their overall success. Finally, support your employees in plan literacy, empowering them to properly utilize all resources being offered.
Evaluating Plan Effectiveness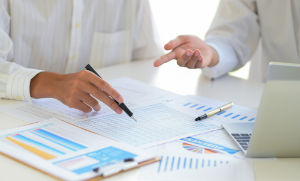 Staging your organization's workplace wellness program for a return on investment is all about proper evaluation. When developing your program focus on cost drivers related to chronic disease, especially any involving hospitalizations and absenteeism. Establish your baselines, program objectives or goals and how you will market actionable resources to the populations with the greatest needs. Remember that the complex challenge of managing chronic illnesses like diabetes is often a long play and a long-term plan will need to be in place to effectively support the performance and overall well-being of your population. Employee wellness programs do have the power to make a difference and SiteWell Solutions is here to help with all of your design, implementation, engagement and evaluation needs. 
About SiteWell Solutions
SiteWell Solutions is committed to supporting business and organizations with health, wellness and injury prevention services. A healthy workforce is proven to be more engaged, productive and happier. It is our mission to deliver these outcomes to every organization we serve. Our services include onsite and virtual corporate wellness programs, industrial athlete training, injury prevention services, chronic disease management, employee resilience support services and much more. Contact info@sitewellsolutions.com today to find out how we can optimize your organization.