Did you know that as of September 2020, the rate of women dropping out of the labor force was 4 times higher than that of men? This dramatic shift is largely attributed to child care needs and the education crisis driven by the COVID-19 pandemic. The impacts of this mass exodus are expected to rattle the American economy for years to come. So, what can organizations do to retain their female workforce or even attract them back to the workforce? Remedying the she-session will be a complex mission. For the purposes of this article, we are going to focus on elements of workplace wellness that help female team members feel properly supported and able to excel.



Compassion Counts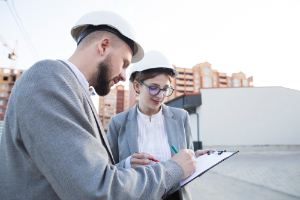 It's hard to truly understand the day-to-day burden placed on any full-time employee who is also a full-time caregiver. Proclamations such as "I feel like I am running all the time but can never catch up" or "it seems like I never have a moment to myself" were common amongst this crowd even pre-COVID. Now, the feelings are likely to just be intensified. Know that these individuals may be top performers with solid time management skills and genuine value to any organization. However, they've been set up for personal health and wellness failure. When bandwidth is stretched so thin that personal care takes a backseat, you've got a team member who is set up for failure. Understanding your employee's plight is a large piece of the puzzle. The good news is, the workplace can be both a place of productivity and lifestyle balance.
Hybrid Work Environments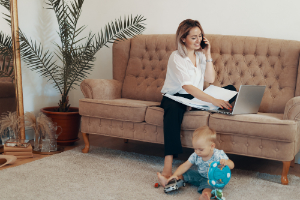 It's important to note that the reopening of a physical workspace does not mark a complete return to normal in an employee's life. Hybrid or flex schedules give female employees a fighting chance to keep pace with corporate demands while holding on to the holy grail of work life balance. 
There are occupations in which job duties require a physical presence at all times. In this scenario, employers can empower their female workforce by supporting shift selection and shift flexibility. In the case of manufacturing work or many healthcare occupations, shift selection and schedule flexibility give team members a much-needed sense of control over their time.
Mom Approved Atmosphere
Organizations can accomplish a great deal through company policy to help soon-to-be and new mothers feel included. Keeping new moms in the appraisal cycle is a great way to prevent feelings of parenthood being a set-back. Advertising the organization's zero tolerance policy for discrimination or inappropriate behavior towards women is vital for general comfort in the workplace. Offer onsite lactation rooms and childcare. In the case that onsite childcare is not a good fit, consider partnering with a local childcare facility. Furthermore, it is still unfortunately true that many domestic duties such as laundry, meal provisions and cleaning wind up being the responsibility of women. Explore ways to integrate support for these time-consuming tasks into your overall wellness strategy. This can be achieved through onsite services or local partnerships that are clearly promoted to help with awareness of these offerings.
Self-care as a Business Strategy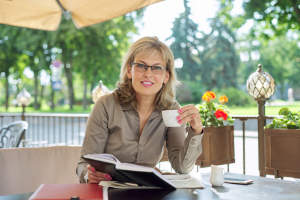 As previously mentioned, self-care often takes a backseat to the overwhelming demands faced by caregivers. Neglecting personal well-being can lead to diminished sleep, health complications, decreased focus and ultimately a decline in performance. Help women feel their best physically and mentally through healthy onsite food options and movement opportunities. Walking meetings, group stretch sessions, guided meditation for stress management, lunch time yoga classes and of course onsite fitness centers – all bring self-care into the workplace in a way that increases employee productivity.
Communication Campaigns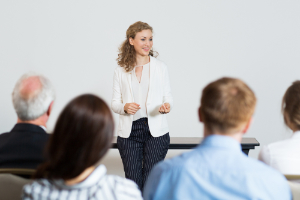 Feel like your organization is doing a great job supporting the success of female employees? Advertise it! Seek out testimonials from female within the company for insight on how they utilize existing benefits and resources to excel. These testimonials are especially powerful when they come from female leaders within the company; serving the dual purpose of showcasing executive diversity and available resources. Gather a comprehensive list of benefits that your organization offers. Work the especially impactful or underutilized benefits into a monthly awareness campaign in the form of a newsletter, digital displays, workshops or motivational challenge.  A study conducted in 2016 by Guardian Insurance Company found 80% of workers said they understood their benefits. However, in a test of their knowledge, the results concluded that only 49% actually did. This supports that communication efforts are worth your while.
About SiteWell Solutions
SiteWell Solutions is committed to supporting business and organizations with health, wellness and injury prevention services. A healthy workforce is proven to be more engaged, productive and happier. It is our mission to deliver these outcomes to every organization we serve. Our services include onsite and virtual corporate wellness programs, industrial athlete training, injury prevention services, chronic disease management, employee resilience support services and much more. Contact info@sitewellsolutions.com today to find out how we can optimize your organization.