After over a year of unpredictability and isolation, mental health awareness is more important than ever. This Mental Health Month, join the national movement to provide vital education and policies that support the individuals and families living with mental illness.
SiteWell Solutions is providing a list of five mental health apps that provide significant value to working professionals. These are all free apps, though premium versions and other paid features may be available. We chose these mental health support apps based on frequent emotional health concerns within the working professional community.
Anxiety Relief - MindShift™ CBT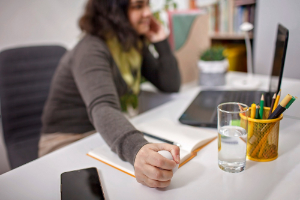 MindShift CBT (Cognitive Behavioral Therapy) helps users address feelings of worry, panic, certain phobias and social anxiety. Based on CBT principles, the app helps users identify patterns of thinking and guides them through actions that gradually change those patterns. Other useful features include a thought journal, guided meditation and goal setting tools.
Changing Habits - Quit That!
No matter what the vice is, Quit That!, can help moderate and overcome the unwanted habit. The ad free interface is easy to use and allows users to schedule a "quit" then track progress. Additional features allow users to see how much money has been saved since quitting the habit, track the amount of time elapsed since quitting and keep notes on overall progress.
Improve Sleep - Relax with Andrew Johnson (Lite)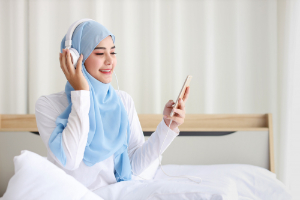 Mindfulness expert, coach and therapist Andrew Johnson teaches users how to build better sleep hygiene. Relax with Andrew Johnson (Lite) includes breathing and relaxation techniques designed to teach people how to get to sleep faster and sleep better. This app also includes short meditations, inspirational stories and anxiety coping tools.
Stress Management - Take a Break!
One of the biggest mental health concerns spanning most industries is stress. Take a Break! provides deep relations and stress relief through meditation. Meditations can be listened to with or without music and nature sounds. The user can also opt to listen to just relaxing music or nature sounds.
Symptom Tracking - Bearable
Often it is hard to figure out why we feel "off" at times. Bearable solves the mystery by helping users track key trends that contribute to an overall feeling of well-being. Tying multiple symptom contributors into one platform (including sleep, medication, exercise, food diaries, steps, blood pressure and more) allows users to gain insight into the factors that contribute to a feeling of well-being and make adjustments as needed.
These free apps are just a sampling of all the great mental health resources available in the palm of our hands. Connecting our team members, friends and family to user-friendly mental health support is a great way to improve overall wellness.
About SiteWell Solutions
SiteWell Solutions is committed to supporting business and organizations with health, wellness and injury prevention services. A healthy workforce is proven to be more engaged, productive and happier. It is our mission to deliver these outcomes to every organization we serve. Our services include onsite and virtual corporate wellness programs, industrial athlete training, injury prevention services, chronic disease management, employee resilience support services and much more. Contact info@sitewellsolutions.com today to find out how we can optimize your organization.