Do low energy levels limit your productivity? Nobody wants to feel that their day is limited by low energy levels. However, many adults report feelings of drowsiness or even exhaustion in their day to day lives.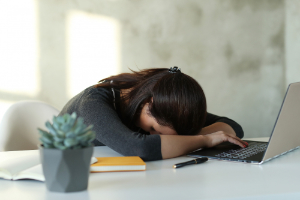 First, it's important to confirm that you have covered the basics for maintaining proper energy levels. These basics include: proper sleep, avoiding depressants and ruling out underlying illness. Proper sleep, currently defined as 7 to 9 hours nightly, is crucial. Having trouble sleeping? There are a slew of apps and resources to help. Check out Medical News Today's list of top 10 sleep apps for support. Be aware of the depressant effect of alcohol and other "downers" on the nervous system. These can include prescription medications; speak with your primary care provider (PCP) for additional insights. To rule out chronic underlying conditions, chronic fatigue should be discussed with your PCP.
Now that you've covered your bases, but still feel that your energy levels could use a boost, it's time to take a strategic look at your nutrition. Taking a strategic approach to nutrition can help you overcome energy lulls throughout the day and feel your best. Here are three must-have nutrition strategies for high performers:
Strategically Timed Snacking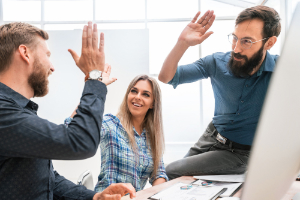 Track when energy levels seem to decline during the day. Many people report "hitting a wall" around 2 - 3 pm in the afternoon. Healthy, energy boosting food can be a great pick me up at this time. Choose wisely! Save part of your lunch for this time or have healthy snacks on hand. Examples of energy boosting snacks: apple with peanut butter, trail mix, veggies and hummus, almonds and hard boiled eggs.
Frequency is Key
Smaller meals, with protein, eaten frequently. This is age old advice but it is critical for sustaining energy levels! Get in the habit today of breaking up large meals into multiple servings. Set a timer on your phone to help establish the habit of eating more frequently. Why is this so important? A large intake of food spikes blood sugar levels (giving our body lots of energy to work with). What's on the other side of that spike? A sharp drop off in energy levels.
Optimal Hydration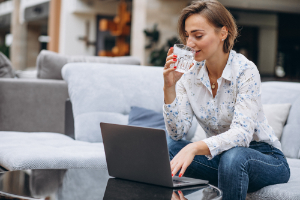 Hydrate thoroughly. To fully reap the benefits of proper water intake you need to target about a gallon of water a day. Taking in this much water is challenging and I strongly recommend just hauling around a gallon of water until you get the hang of it. It takes optimal hydration levels to truly feel the energy boosting impact of water.
Follow these tips and start tapping into your true potential today!
About SiteWell Solutions
SiteWell Solutions is committed to supporting business and organizations with health, wellness and injury prevention services. A healthy workforce is proven to be more engaged, productive and happier. It is our mission to deliver these outcomes to every organization we serve. Our services include onsite and virtual corporate wellness programs, industrial athlete training, injury prevention services, chronic disease management, employee resilience support services and much more. Contact info@sitewellsolutions.com today to find out how we can optimize your organization.