Unless your job title contains the words "Human Resources" or "Safety", the number of annual workplace injuries would likely startle you. According to the National Safety Council, a U.S. worker is injured on the job every seven seconds. Over the course of just one year, there are approximately 7 million injuries in the United States alone. Compounding the toll a workplace injury takes on an individual and their family, these injuries result in massive losses in productivity, decreased team morale, direct and indirect expenses that ultimately hurt the business' bottom line.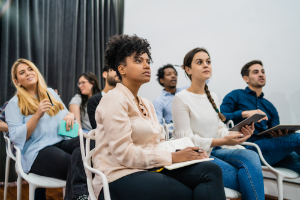 Luckily, there's hope. We are sharing 5 coachable safety interventions that can be implemented at any workplace. Whether these techniques are new or old for your team, best practices for safety are always worth taking the time to refresh. When introducing these practices to your team, be sure to open the floor for dialogue. Encourage employees to share examples and perceived obstacles to implementing these practices. Visible support of executives and upper management is always a sure-fire way to boost engagement and employee buy-in. Therefore having these messages come directly from the top is always useful.
Best Practice 1 - If You See Something Say Something
The motto adopted by Homeland Security also applies to workplace safety and injury prevention. Reporting unsafe conditions immediately makes the job site safer for everybody. The tough part is instilling a sense of personal responsibility and action in team members. Encourage employees to report conditions by responding to reports with positive reinforcement or (when appropriate) small rewards.
Best Practice 2 - Seatbelts and Traffic Savvy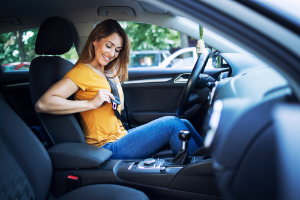 Enough can't be said about the importance of seatbelts. While reminders to wear seatbelts may seem nagging, the statistics still justify the extra push. In 2019, the National Highway Traffic and Safety Administration reported that nearly half of passenger vehicle occupants who died in crashes were unrestrained. Traffic savvy is another actionable precaution that can be made at the site level. Never assume your entire team could still ace their driving exam. Refresh basic rules or common traffic errors. If your jobsite has specific traffic flow patterns, it is critical that all team members are trained on this information.
Best Practice 3 - Take Regular Breaks to Recharge

Fatigue breeds failure. This failure comes in many forms: taking shortcuts on safety measures or work processes, decision failure, general sloppiness in work that leads to poor outcomes and increased risk of injury. Establish a system for mandatory break periods and enforce it. Encourage leadership to lead by example and support employees in taking their regularly scheduled break and time off when recovery is needed. Lastly, please, stop glorifying workaholic behavior and poor recovery. This is a recipe for burnout and increases the risk of injuries.
Best Practice 4 - Ergonomics are Essential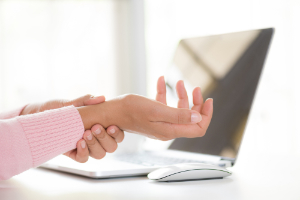 In 2016, the Occupational Safety and Health Administration stated that musculoskeletal disorders or ergonomic injuries directly cost between $15 to $20 billion per year. Annual costs of ergonomics related injuries totaled and estimated $45 to $54 billion. Investing in ergonomic evaluations goes beyond just offsetting the cost of injuries. Proper ergonomics help employees improve their engagement and productivity.
Best Practice 5 - Practice Your Best Practices

It sounds obvious, but these best practices are no good to us if they are put on a back burner and forgotten. Make safety part of your company's culture by clearly demonstrating that it is a priority to your organization. Review company safety policies on a regular basis, provide team members the enhanced, consistent, job-specific injury prevention training they need to succeed. Include safety tips in newsletters or feature a "safety-spotlight" on the company bulletin board. Finally, make safety personal by conveying that these best practices should expand beyond the workplace into team members' homes and personal lives.
About SiteWell Solutions
SiteWell Solutions is committed to supporting business and organizations with health, wellness and injury prevention services. A healthy workforce is proven to be more engaged, productive and happier. It is our mission to deliver these outcomes to every organization we serve. Our services include onsite and virtual corporate wellness programs, industrial athlete training, injury prevention services, chronic disease management, employee resilience support services and much more. Contact info@sitewellsolutions.com today to find out how we can optimize your organization.