Do you notice stress levels in your office peaking during the holidays? This time of joy and gratitude can sometimes be overshadowed by increased social demands, annual deadlines and loneliness. Help the boost genuine office cheer and make your employees feel supported this year with these actionable tips.
Nurture Employees with Nutritious Options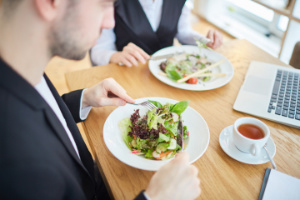 It's no secret that from the end of October to New Year's Day, rich foods are aplenty and overeating becomes more of a norm. The seemingly harmless tradition of holiday overindulgence can actually have severely detrimental effects on your team's health, morale and productivity. Curtail this pattern by preordering healthier holiday snacks from your local grocery store or a supplier like Snack Nation. Swapping the tray of cookies for a fruit platter will help your employees make better dietary decisions during the day and avoid the afternoon sugar crash. You can also make this year's holiday potluck health-oriented by encouraging people to bring a nutritious dish.
Encourage Time Off
Personal obligations such as errands, last-minute doctor visits and family obligations can be excessive during this season. Help employees be more focused and productive while they are in the office by encouraging them to take the time they need out of the office. This is also an important time of year to recharge. Taking much needed PTO will help your team members avoid burnout and come back to the office firing on all cylinders in the new year. For this particular tip, it is very important to remember to lead by example at the executive level.
Build in Stress Relief Options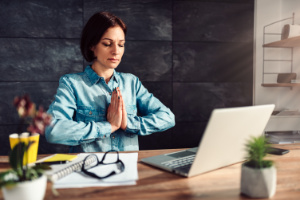 Get proactive about incorporating stress relief into your team's day to day activities. Simple initiatives such as a daily moment of gratitude or guided meditation can make a big difference in quelling anxiety levels and staving off the holiday blues. Consider offering chair massage for a day, if it is in your company's budget. Be intentional about any stress relief options you offer employees by publicizing them properly or scheduling time on shared calendars for employees to partake.
Boost Moods with Increased Movement
Shorter winter days and a growing to-do list may have thrown even your more active employees off their game. Boost office-wide endorphin levels by hosting an activity challenge this holiday season. This can be anything from a weekly office yoga session, to a 10,000 steps a day initiative, or a 30 squats by lunch challenge. The important thing is making employees know that leadership is encouraging them to stay active and prioritize their health. Tie a fun incentive to your challenge such as a gift card to a health food store, home exercise equipment or a VIP parking spot.
Communicate Gratitude and Offer Support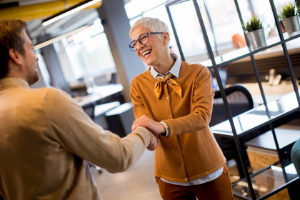 This should be the number one takeaway for supporting your employees this holiday season. Team members who feel appreciated are generally more engaged and motivated. At the end of a challenging year it is important to speak to your employees from the heart, letting them know how valuable all of their contributions are. The more personal this communication can be, the better. Keep in mind that each person's holiday experience is different and some will be more challenging than others. Create opportunities for employees to feel connected to the community with charitable initiatives. Make an effort to raise awareness of EAP resources that may be most impactful this time of year. 
For more resources that can optimize the health, happiness and performance of your organization contact info@sitewellsolutions.com.
About SiteWell Solutions
SiteWell Solutions is committed to supporting business and organizations with health, wellness and injury prevention services. A healthy workforce is proven to be more engaged, productive and happier. It is our mission to deliver these outcomes to every organization we serve. Our services include onsite and virtual corporate wellness programs, industrial athlete training, injury prevention services, chronic disease management, employee resilience support services and much more. Contact info@sitewellsolutions.com today to find out how we can optimize your organization.