Mindfulness seems to be one of the most common wellness practices of 2020. With benefits ranging from improved focus, reduced physical and mental stress, relief from chronic pain and improved sleep – it is no wonder this practice is popping up everywhere. Mindfulness can be defined as achieving a mental state in which your full attention is on the present moment. The goal being an increased awareness of and acceptance of feelings, thoughts and physical sensations in that moment of time. The ability to be truly mindful can be improved through meditation, breathing drills and other practices.
While this may sound straightforward enough, for many people the idea of sitting quietly while focusing exclusively on our own thoughts and feelings is incredibly daunting. We are addicted to distraction and have spent our entire lives attempting to master the unattainable art of multitasking. That's okay, we've got a few tricks up our sleeves to help the anti-meditators reap the benefits of mindfulness.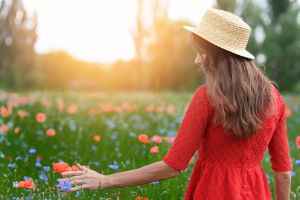 I. Get outside and into nature. Find the closest hiking or nature trail you can and get moving. Check out All Trails for trail recommendations near you. Start with just a short walk or jog. Here's the tough part: leave your earbuds behind. No music, no podcasts, no audiobooks allowed. Listen to the sounds around you and let your mind wander. Without the distraction of audio input, we are able to become aware of our own thoughts and true feelings. You may find this challenging at first or you may immediately find that this break from audio input helps provide clarity and innovation.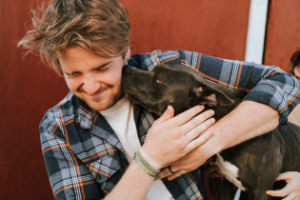 II. Find a furry friend. Animals have an incredibly positive impact on our mental health. Multiple studies have proven that human interactions with dogs raise our oxytocin (love hormone) levels and decrease cortisol (stress hormone) levels almost immediately. No pup of your own? Sign up to volunteer, or drop in at an animal shelter near you. Visit a dog park for your four-legged fix or make sure you take the time to greet your friend's fur baby next time you visit. Once again, the trick is to be mindful of this feel-good activity. Minimize audible distractions and spend at least 5 minutes interacting with the dog or cat. Bonus for eye contact with your new furry friend. Really, it's proven to further support the positive distribution of previously mentioned hormones.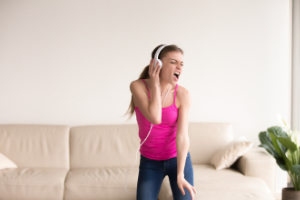 III. Dance it out. Queue up your catchiest, most dance-worthy playlist. Find those earbuds or crank up the speakers and throw a dance party for one! Commit to the practice and avoid the urge to multitask. Aim to let go of everything else for the moment and just dance. Focus on how you feel mentally and physically in that moment, accepting those feelings and staying present.
For many people, these active approaches to mindfulness are a more realistic option than dedicating regular blocks of time to meditation. Looking for more health and wellness tips or a way you can share these mindful practices with your worksite? Check out www.sitewellsolutions.com.
About SiteWell Solutions
SiteWell Solutions is committed to supporting business and organizations with health, wellness and injury prevention services. A healthy workforce is proven to be more engaged, productive and happier. It is our mission to deliver these outcomes to every organization we serve. Our services include onsite and virtual corporate wellness programs, industrial athlete training, injury prevention services, chronic disease management, employee resilience support services and much more. Contact info@sitewellsolutions.com today to find out how we can optimize your organization.